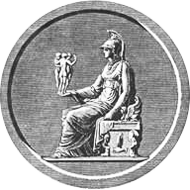 Workshop Brera collaboration with Fine Arts Academy


In 1979 Edoardo Simonetti founded Studio Simonetti, a marketing and communication agency, where he puts his knowledge based on 40 years working in textile/fashion system. The main goal of the workshop is to teach how to combine creative and strategic functions with market approach to future professionals.



The Workshop Brera has been held at Belle Arti Academy and has been created to develop personal and working skills to improve their potential in new jobs.






 " The way we have used to teach to student, is important to comunicate the real value of italian craftsmanship, which is recognized as one of the most great things in the world. We simply know as Made in Italy. This master is providing us very good lessons: italian fashion and textile sector is a main economic pillar."





Studio Simonetti